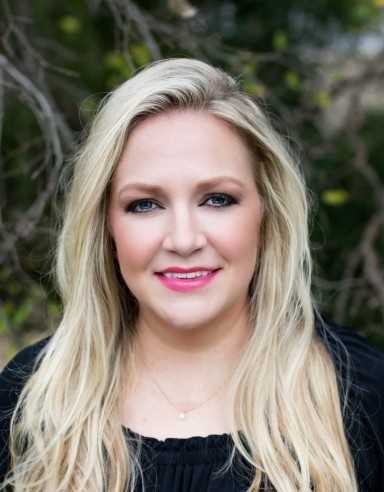 Biography:
The day after graduating from Texas State University in May 2004, Jamie started to work as an office manager and assistant to the owner of one of Austin's best known boutique real estate companies, Diane Dopson Properties. She is following her dream after activating her license.
Jamie is blessed to have the opportunity the past 11 years to be mentored by top producer and industry leader Diane Dopson, Broker/Owner of Diane Dopson Properties. This position provided the opportunity to learn the ins and outs of the Austin real estate market plus the importance of relationships, hard work, and integrity within the industry. The first-hand experience gained as an assistant, with the buying and selling of luxury homes and an understanding how to market each property individually to fit the client's goals was invaluable. More importantly, she has surrounded herself with people whose work ethic, integrity, reputation and knowledge of the growing Austin market continue to set the bar.
Jamie takes pride in bringing the highest level of professionalism and service to each of her client relationships. Whether buying, selling, or leasing real estate, Jamie's detailed understanding of the market will help pave the way for her continued success and the client's satisfaction.
Jamie is a native Austinite and enjoys country music, trying new restaurants with friends, time with her Miniature Schnauzer, Mamie, and hanging out with family in Port Aransas.
Testimonials:
"Jamie was great to work with, I would highly recommend her to my friends. She was responsive and helped to minimize the stress of a new home search. She honed in on my needs and preferences and helped to point out details and potential (or lack there of) in units that I would not have seen on my own. I felt like she cared about my experience and made sure I was happy with everything."
– Kimberly F.
"Jamie was such a great find for me and my roommates. We were definitely a challenging group to work with considering our price range and what we were looking for, but Jamie was very patient with us and got us exactly what we wanted. We would definitely recommend Jamie to anyone looking to move in Austin! Very prompt with everything and fun to work with! Thanks Jamie!"
– Emily T.
Diane Dopson Properties
1010 Land Creek Cove #175
Austin, TX 78746
(512) 472-3044
Declutter Your Home in 5 Easy Steps
Through our memberships we have Global connections. On social media, we receive many referrals and have access to properties worldwide.